Understanding music is to understand the emotion upon which music is created. The passion and story behind the music that drives artists to create. With unmatched experience in every facet of music creation, embedded deep in Yamaha's DNA is an intimate understanding of the emotional essence of music and music creation. Conveying the artists' emotion through our Hi-Fi equipment is a fundamental component of Yamaha's design philosophy.
Toroidal Transformer
Usually reserved for flagship Hi-Fi components, the A-S2200 benefits from the technical proficiency and absolute musicality of a toroidal transformer. Combined with an array of high-end Hi-Fi features and components, the toroidal transformer assists in ensuring the musical emotion is conveyed to the listener.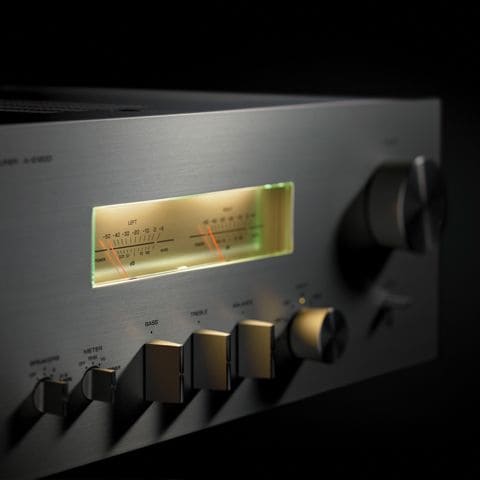 Gorgeous Level Meters
The level meters are both a nod to the nostalgic era of Hi-Fi, while simultaneously demonstrating the return of pure Hi-Fi for today's discerning enthusiast. Visually presenting the dynamics and pulse of the music, the level meters imbue a warm feeling through their softly illuminated LED's.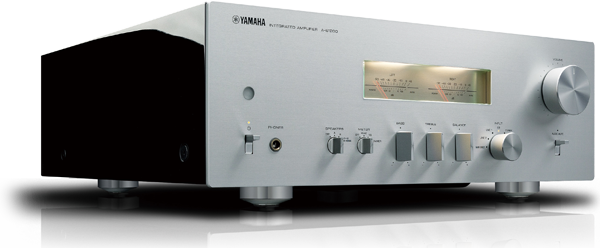 An open sound stage presents the listener with a musical experience that is similar to being at the live performance. True Hi-Fi delivers this openness in the sound, transforming the listeners' musical experience, bringing them closer to the artist.
A-S2200
Maximum Power (4 ohms, 1kHz, 0.7% THD, for Europe)
160 W + 160 W
High Dynamic Power/Channel (8/6/4/2 ohms)
105/135/190/220 W
Damping Factor
≧ 250 (1 kHz, 8 ohms)
Frequency Response
+0 / -3 dB (5 Hz-100 kHz) , +0 / -0.3 dB(20 Hz-20 kHz)
RIAA Equalization Deviation
+/-0.5 dB (PHONO (MM/MC))
Dimensions (W x H x D)
435×157×463 mm; 17-1/8″ x 6-1/8″ x 18-1/4″
Weight
22.7 kg; 50.0 lbs
Rated Output Power
[20 Hz-20 kHz, 0.07% THD] 90 W + 90 W (8 ohms), 150 W + 150 W (4 ohms)
Total Harmonic Distortion (20Hz to 20kHz)
[Input 0.5 V] PHONO MC→LINE2 OUT: 0.02 % (1.2 mVrms), PHONO→LINE2 OUT: 0.005 % (1.2 Vrms), CD, etc./BAL→SP OUT: 0.035 % (50 W/8 ohms)
Signal-to-Noise Ratio
PHONO MC: 90 db, PHONO MM: 96 dB, CD, etc.: 110 dB, BAL: 114 dB
Input Sensitivity
[1 kHz, 100 W/8 ohms] PHONO MC: 150 uVrms/50 ohms, PHONO MM: 3.5 mVrms/47 kohms, CD, etc.: 200 mVrms/47 kohms, MAIN IN: 1 Vrms/47 kohms, BAL: 200 mVrms/100 kohms
Transformer
625VA (Toroidal)